Oliver
Keen 19th hole golfer with a talent for talking a very good game. Best thing on golfing CV is attending the Ryder Cup and not treading on a blade of grass.
Homepage: http://uk-golfguide.com
Posts by Oliver
Golf is a sport focussed on numbers, whether it is putts, greens in regulation or even distance hit off the tee. For Brandt Snedeker it was more a case of how many zeros could he add to his bank account following his victory at Bobby Jones' old stomping ground East Lake Country Club in Atlanta, Georgia in the FedEx Cup. In holding off the likes of Rory McIlroy, Tiger Woods and Justin Rose, Snedeker has not only raised his stock making him the man to beat at Medinah for the Ryder Cup but also saw him rise to a career high 10th in the World Rankings. More >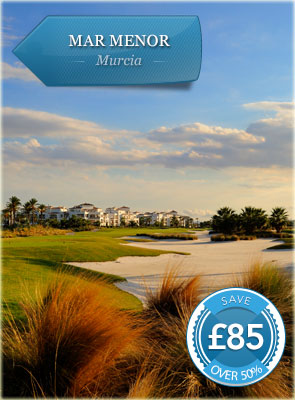 Mar Menor Residences, Murcia
Located within easy reach of both Murcia and Alicante Airports, Mar Menor is a golf holiday makers dream. Included in this package is golf at a choice of courses, ranging from the Championship layout at Alhama to the more serene, errrr, Saurines de la Torre.
What's the package?
3 Nights, Self Catering & 3 Rounds of Golf More >
1) Bobby Jones, perhaps the greatest golfer ever to have played the sport, won his first ever Open Championship at Royal Lytham and St Annes in 1926. His achievement is not only marked in the clubhouse but also by a plaque on the 17th hole, where Jones played a mashie off a difficult lie to set up victory against Al Watrous.
2) The scoring record for tournament play was set in 2004 by James Heath (of Coombe Wood Golf Club, Surrey). His four-round score of 266 was enough to claim victory in the Lytham Trophy by no less than 8 shots from Ross Fisher. The score was 5 shots better than the 271 set by 1996 Open Champion Tom Lehman. More >
The good people at Your Golf Travel have teamed up with Cleveland Srixon to allow a lucky golfer a once in a lifetime prize, a round of golf with Graeme McDowell and Shane Lowry. Taking place on 2nd July 2012, the prize winner will get to watch the pros in action at the Irish Open the day previously as well as test their brand new irons which will have been custom fitted by Cleveland. Quite simply this could be the best ever prize for a golfer. More >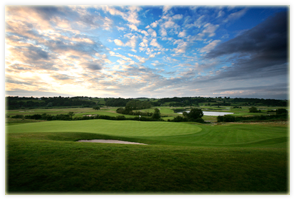 Golf is a game of traditions, one where caps are doffed, hands are shaked and when you are lucky enough to get a hole-in-one you purchase playing partners and anyone else lucky enough to be in the 19th a celebratory drink. This is a tradition unlike any other sport, where someone doing the remarkable actually has to put their hand in their pocket to quench the thirsts of others. More >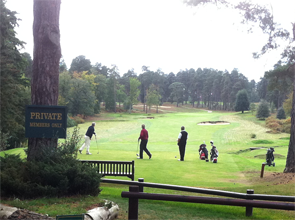 We've all been there; you arrive at that exclusive nightclub dressed in our finest clobber only to be told those fateful words "your name's not down, you ain't getting in". Although golf doesn't quite carry the same fearful tone of an 8ft tall bouncer there are certain places that whoever you are and whatever you play off you simply can't have a knock round. We here at UK Golf Guide are thankful for our reviewers who have opened the doors and let us average Joe's know what these courses are like. So whether it is a super secretive Swinley Forest or a lavish Loch Lomond we've put together a brief selection of reviews from golfers lucky enough to play a round on these private courses. More >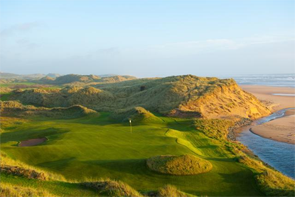 Entrepreneur and property magnate, Donald Trump has halted work at his new golf resort near Aberdeen following plans for the development of a wind farm off the coast of his billion dollar golfing haven. The dramatic Aberdeenshire coastline is famed for its rugged dunes which has created the perfect frame for Trump's marquee development – Trump International Golf Links. With his picturesque vistas potentially due to be compromised, Trump has taken the bold decision to halt work on the development which has already received rave reviews by the golfing press. More >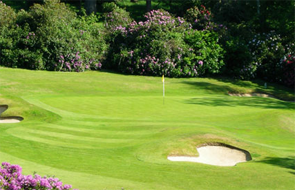 According to the latest rankings with UK Golf Guide, Surrey boasts no less than 8 courses which are achieving the maximum five star ratings from golf course reviewers. With this list compiled simply of user reviews from recent golfers this list represents the views and opinions of those who count – the paying public! More >
Journalists, sports agencies and sponsors all headed to the magnificent links of Royal Aberdeen this week to watch and wonder at the marvels of amateur golfing talent on offer from Great Britain and Ireland and the United States of America.
With the likes of Bobby Jones, Jack Nicklaus and Tiger Woods all players who have tested themselves in one of golf's greatest proving grounds, it is no surprise that this tournament is regarded as one of the most important in golf. Although the game of golf has changed significantly since its inception in 1922, the Walker Cup remains the pinnacle of amateur golf. For some the Walker Cup will be their last foray in amateur golf, the experience and occasion which it provides is something which has proved again and again a great stepping stone into the professional ranks. More >
We here at UK Golf Guide provide golfers across the world an opportunity to independently review and rank golf courses based on their experience. These reviews are great for golfers like me who are always looking to play new courses, so it's great to hear what others have said about it and hopefully find a bit of a hidden gem along the way.
It has to be said, in the mainstay, most golfers write glowing reviews of the courses, however there are some courses which don't quite tick More >