Top 5 Resort Courses Near London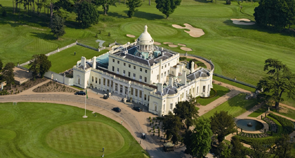 We all know that city life can be a grind. Day in day out, work eat sleep and all that. That's why golf is a release for so many people, not so much for sport or competition but for the chance to breathe some fresh air, feel turf under foot and generally chill out. So if you're reading this and gazing out on a vast expanse of unremarkable greyness, then here are five golfing suggestions that could prove the ideal pick-me-up.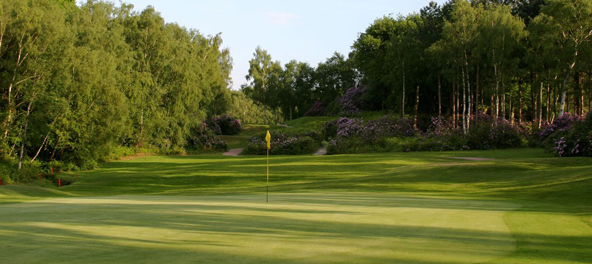 The luxury Foxhills Resort, not far from the junction of the M3 and M25, is held in high regard around the capital, and rightly so. Not only is the complex frequented by upscale health club goers, it's two courses, the Longcross and Bernard Hunt, rank highly among the south east's contingent of pay-and-play golfers. Both are tree-lined layouts in the classic mould you may expect from the Surrey-Berkshire borderlands, well presented and extremely enjoyable. Expect tight fairways flanked by dense woodland, and the springy heathland turf for which the area is so famous.
Based in the east or north of the capital? Then The Essex Golf and Country Club may tick boxes for you. Its championship County Course is an unsung hero of golf in and around London, and a location between Braintree and Colchester makes it pretty accessible too. Take on the back tees and you'll be stretching the course close to the daunting 7,000 yard mark, not advisable for the majority out there. What every golfer will enjoy at The Essex is its sparkling blend of tough, stadium style holes, with more than a smattering of water, and the superb condition in which the course is kept.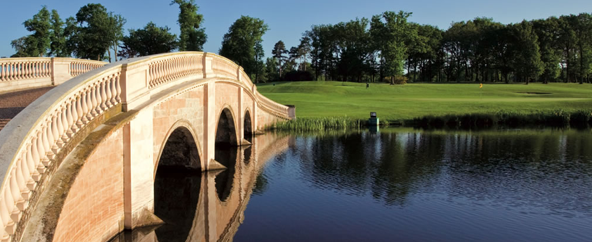 Add a touch of class to your next round of golf around London by choosing Stoke Park. With its instantly recognisable clubhouse and blockbuster movie history (think Goldfinger and Layer Cake), Stoke Park packs a considerable punch. Stoke Poges, as it was originally known, even featured in Aldous Huxley's Brave New World, but we need not get so serious here; for modern day golfers, this is a wonderful venue where the facilities are matched only by the quality of the 27-hole complex. Three Harry S. Colt crafted nine-hole loops extend from the striking white clubhouse façade, all of which are bursting with subtle delights typical of Colt's finest creations. Stoke Park is located just north of Slough, easily reachable off the M4.
An impressive European Tour pedigree is just one of the feathers in the cap of the East Sussex National Resort, a resort with an enviable duo of championship tracks. Laid out end-to-end, the East and West Courses would extend beyond 14,000 yards from the tournament tees, which gives an insight into the nature of golf at this illustrious venue. Play the East and you'll be following in the footsteps of Montgomerie, Faldo, Singh, Els and many more, with the resort's showcase course boasting a CV that includes the 1993 and '94 European Opens among many other events.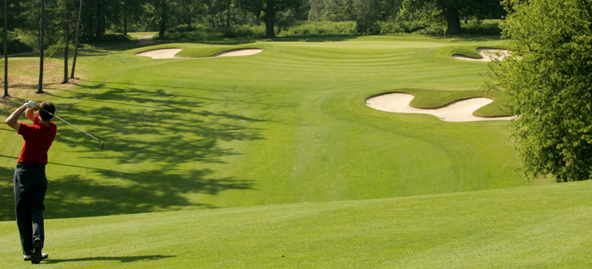 A short jaunt up the A1 is all it takes to reach Brocket Hall, one of the elite golf and leisure estates around London. With it's imposing clubhouse and neighbouring lodge, the club is well equipped, but when you consider the gorgeous estate grounds, which even include a Michelin-starred restaurant, there are few resorts around London that can compete. In golfing terms, Brocket Hall is equally well endowed. Not content with a first-rate Faldo academy, the facility is also the proud owner of the Melbourne and Palmerston Courses, both of which come highly recommended.
For golf breaks at these resorts around London, visit Your Golf Travel.com.
No comments yet.
No trackbacks yet.
about 10 years ago - No comments
With The Masters just around the corner all eyes are on the players at the top of the game. Who will be world number one by the time a trip to Augusta rolls around? Will Tiger be in the hunt following fresh speculation surrounding his troublesome left leg? Can Lee or Luke, who have been…