Behind the gates – Private Members Golf Clubs in the UK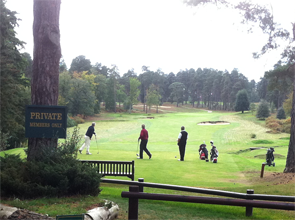 We've all been there; you arrive at that exclusive nightclub dressed in our finest clobber only to be told those fateful words "your name's not down, you ain't getting in". Although golf doesn't quite carry the same fearful tone of an 8ft tall bouncer there are certain places that whoever you are and whatever you play off you simply can't have a knock round. We here at UK Golf Guide are thankful for our reviewers who have opened the doors and let us average Joe's know what these courses are like. So whether it is a super secretive Swinley Forest or a lavish Loch Lomond we've put together a brief selection of reviews from golfers lucky enough to play a round on these private courses.
Swinley Forest, Berkshire, England
Often described as Harry Shapland Colt's finest course, this par-68 layout features is very much in the same mould as The Berkshire and Sunningdale in terms of its heathland layout but offers stunning elevation changes as well as very undulating greens.
Reviewer Francis Sears said
Fantastic clubhouse and one of the best golf club lunches you'll ever get to experience. 5 stars – great that a club of such exclusiveness allows some to come and play it rather than be hidden away – would recommend it to all.
The Wisley, Surrey, England
This 27 hole layout (Mill, Garden and Church nines) was designed by Robert Trent Jones Jnr with recent work being completed by Kyle Philips (of Kingsbarns fame). Despite its roots in Surrey the course is fairly American in design with numerous water hazards as well as fast, undulating greens. The course is famed for its excellent condition and playability.
Reviewer Alan Gates said
My favourite golf course in the UK. I really enjoyed the different layouts and the condition was without doubt the very best I have experienced anywhere. The greens, the fairways, everything was perfect.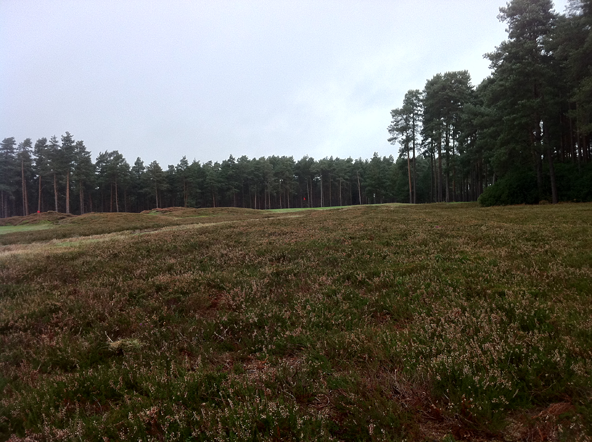 Loch Lomond Golf Club, Dunbartonshire, Scotland
As the host of the Scottish Open for many years, Loch Lomond attracted the world's greatest players and gave armchair golfers such as myself an opportunity to look longingly at the stunning course which meanders along the banks of Loch Lomond. Designed by Tom Weiskopf and Jay Morrish, the par 72 golf course measures 7,100 yards from the championship markers and combines a superb test of golf with a visual experience few can beat.
Reviewer Aloysius Farquharson said
Sell your wife, your mother and your kids. Let that annoying git in the office be promoted above you. Drive an older car than your neighbour.
Do whatever you need to to play this course – murder is normally socially unacceptable but if it's that or miss out, the jury (if they understand golf) will understand and you will be acquitted – it's that good.
Queenwood Golf Club, Surrey, England
Despite its secrecy and exclusive nature, Queenwood is a very well-known golf club. With a host of famous members including Darren Clarke, Paul McGinley and Adam Scott (we only know this from their appearance in the Tavistock Cup!), the course is geared up to provide a unique and unbeatable golfing experience. Each four-ball must have a caddie who are all attired with white overalls and guests practicing prior to their round are welcomed by pyramids of Pro-V1 golf balls. The course was designed by David McLay Kidd and opened for play in 2001, it has gone from strength to strength maturing into a layout befitting of its location in the Surrey / Berkshire heathland belt.
Reviewer Anton de Bruger said
The whole setting and feel of the club is excellent and one that I wouldn't associate with that I have played in the UK previously. The service, staff and golf on offer at Queenwood is that of a five star resort and was made to feel very welcome during our day there.

For more information on golf course reviews and our golf course directory simply visit www.ukgolfguide.com
No comments yet.
No trackbacks yet.
about 10 years ago - No comments
A serious contender for the most exclusive course in the UK is Swinley Forest, located in the heart of Surrey–Berkshire Heathland, along with the famous Wentworth and Sunningdale golf courses. Not only is it probably one of the hardest courses in the UK to get on, it is also one of the purest examples of…
about 10 years ago - No comments
When golf began to expand in Europe, leaving the shores of Scotland behind, inland courses started to crop up away from the vaunted 'links lands'. A number of golf courses were first built on impervious clay soils with very poor results which lead the likes of Willie Park, Jr., Harry Colt, Herbert Fowler and J.F. Abercromby…
about 11 years ago - No comments
Henry Shapland "Harry" Colt remains one of the most influential golf course designers the world has ever seen. Colt had a hand in the creation of over 300 golf courses, 115 of which were solo projects. Whether working solo or collaborating with other great architects like Alistair Mackenzie Colt's creations were always spectacular and have…